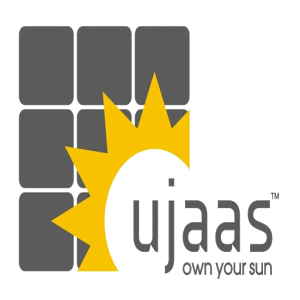 UP Gets is first rooftop solar PV power plant with Bi-directional / Net Metering
The fast moving state of Uttar Pradesh in the field of solar has finally got its first rooftop solar PV power plant with the facility of bi-directional metering / net metering. Taking the lead in this regard KESCO (Kanpur Electric Supply Company) has provided the facility of net metering to a 200 kWp rooftop solar PV power plant installed by Ujaas Energy Limited on the roof of Kanpur Plastipacks Limited in Dada Nagar industrial area. With the support of UPNEDA and prompt initiative by Managing Director KESCO Smt. Selva Kumari J, IAS and her team a feasibility study was conducted on the installation and after satisfactory study the bi-directional meters were installed at this installation on 8th of May 2015.
Managing Director Paschimanchal Vidyut Vitran Nigam ltd. Sh. Vijay Vishwas Pant (IAS) has also given his nod for the implementation of rooftop solar PV power plant with net metering in his distribution area and soon many such plants will come up in Meerut DISCOM Zone.
With this successful installation it will open gates for more and more establishments both private and government will come forward to have battery less rooftop solar power plants with facility of net metering.
UPNEDA which has been playing very active role under the dynamic leadership of their Director Dr (Mrs) Kajal (IAS) is organising several awareness workshops in association with all DISCOMS in the state and industry associations in the state of UP for the promotion of rooftop solar PV in the state of Uttar Pradesh.
Under net metering policy the roof owner can install batteryless solar PV system synchronised with the grid to cater its captive usage and can export the excess generation during low demand and will get adjustment of exported power in their net monthly bill.
On this occasion the Jt. Managing Director of Ujaas Energy Limited Mr. Anurag Mundra said that Uttar Pradesh has a vast potential of rooftop solar plants and is committed to provide best of the services in the state. Especially for the state of Uttar Pradesh the company has deputed a full execution and support team.