ABOUT US
The scooter market is massive, and growing still. To stand out, you must provide something others aren't so Ujaas came up with the concept of the "Electric Scooter". We want petrol scooters to become a thing of the past, and electric scooters to meet their fullest potential. 'eSpa' is our first step in this mission. Combining technology, high-quality materials, comfort and safety into an electric scooter, our goal is to show the world that electric is the future, and the future starts with us.
Better Mileage *
Equipped with the best and newest technologies of today our scooter provides 60 KMS per Charge.
Great Economy *
A full charge of the battery will cost you 10 paisa/km.In such a low operating costs savings are obvious.
Anti-Theft Alarm
Adopting the latest technology in digital security, Anti-theft alarm Boost Protection making it unstealable.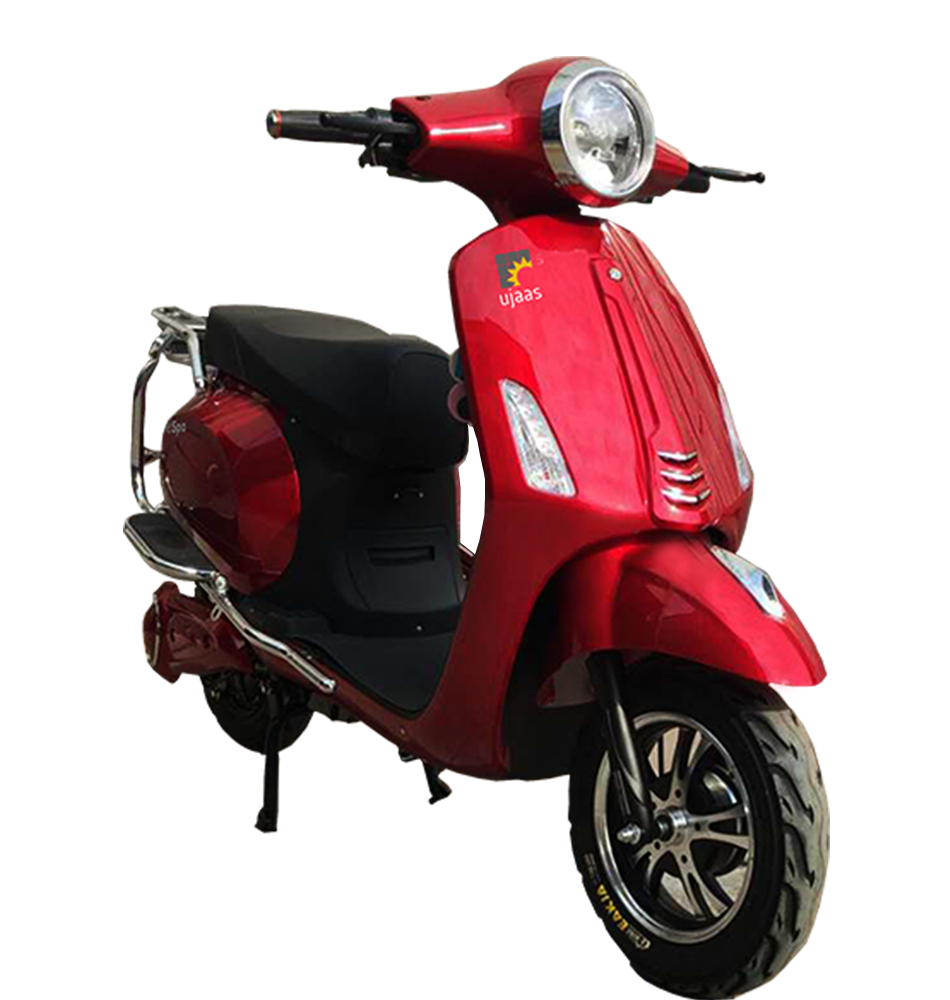 Reverse Drive
With the reverse drive feature, you will get full control of the scooter which you need during your journey.
Key Less Riding
Get smarter over time, enjoy keyless access features and it is now the most secure way to unlock.
No License. No RTO Registration
Everybody can drive our scooter no driving license and RTO registration required.

* On ideal road and driving conditions and electricity per unit price at INR 6.00.